Made by river runners for rafters of all kinds.

Our heavy duty, universal raft covers optimize your time on (and off) the water. From casual
family floats, to ambitious whitewater and fishing rigs, Over It protects the longevity of your
boat—no matter what the elements throw at it.
Are you Over It?
If you're used to buying—and destroying—a new tarp every
season, you're wasting money and producing excess waste. Made from 5,000 thread
count, American-made, abrasion-resistant woven poly, a single Over It cover will last you
for years to come.
From fully-rigged fishing frames, to whitewater rafts
and catarafts, Over It covers can protect just about any inflatable boat. As for security,
nothing is simpler or more intuitive than our rugged D-ring tie-down system, which easily
adapts to the shape of your boat.
With Over It raft covers, you don't have to deflate or
deconstruct your rig between adventures. Our UV-resistant, semi-permeable fabric
protects your fully inflated boat from popping, peeling and discoloration—no extra
maintenance required.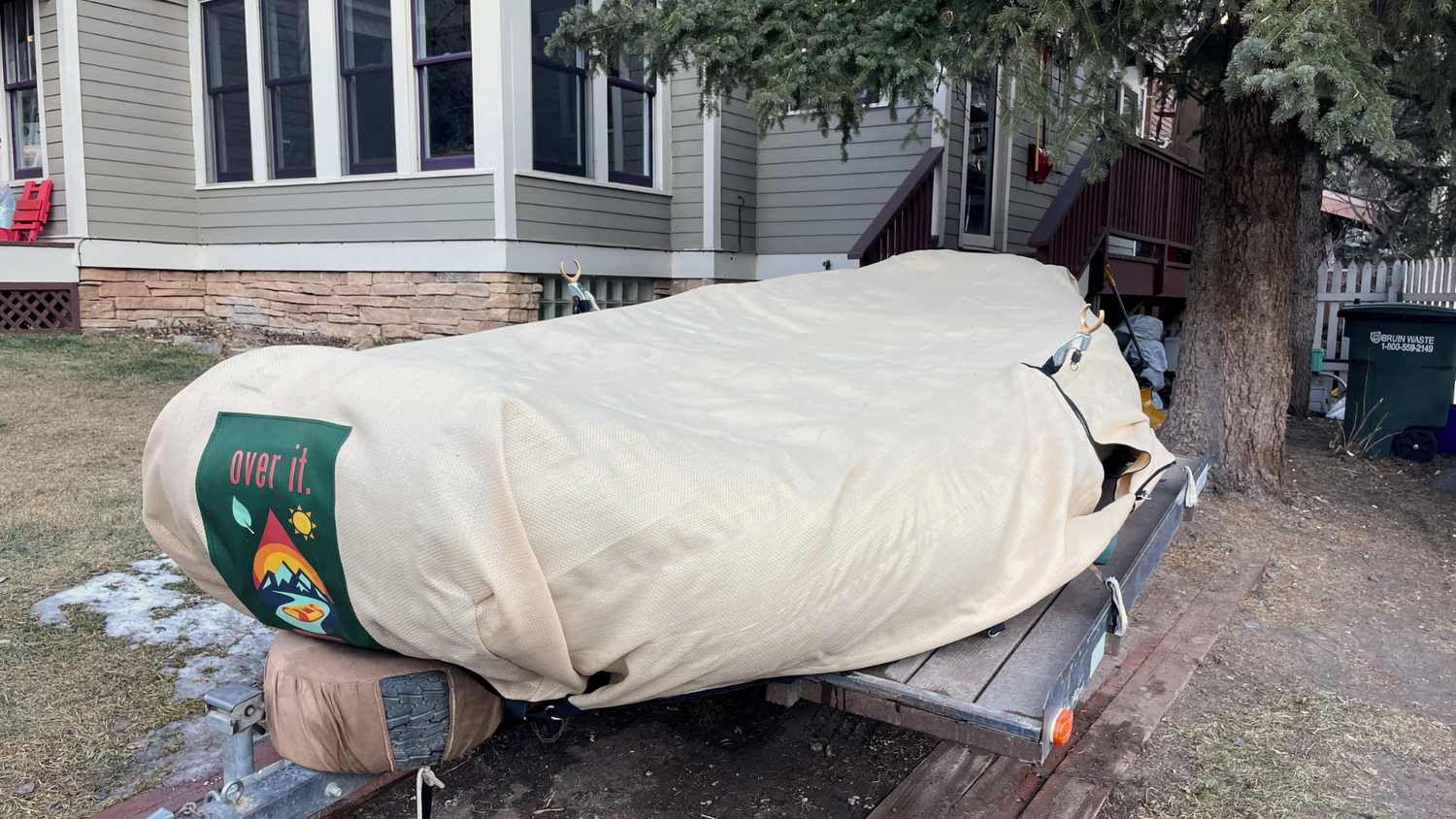 "Fits my 13' NRS Outlaw perfectly, with enough space to cover coolers, drybox, and seats. Has plenty of D-rings for tie downs to keep the cover snug on the boat. Material is strong enough to crank down on it so it won't blow off. Wayyyy better than a tarp!"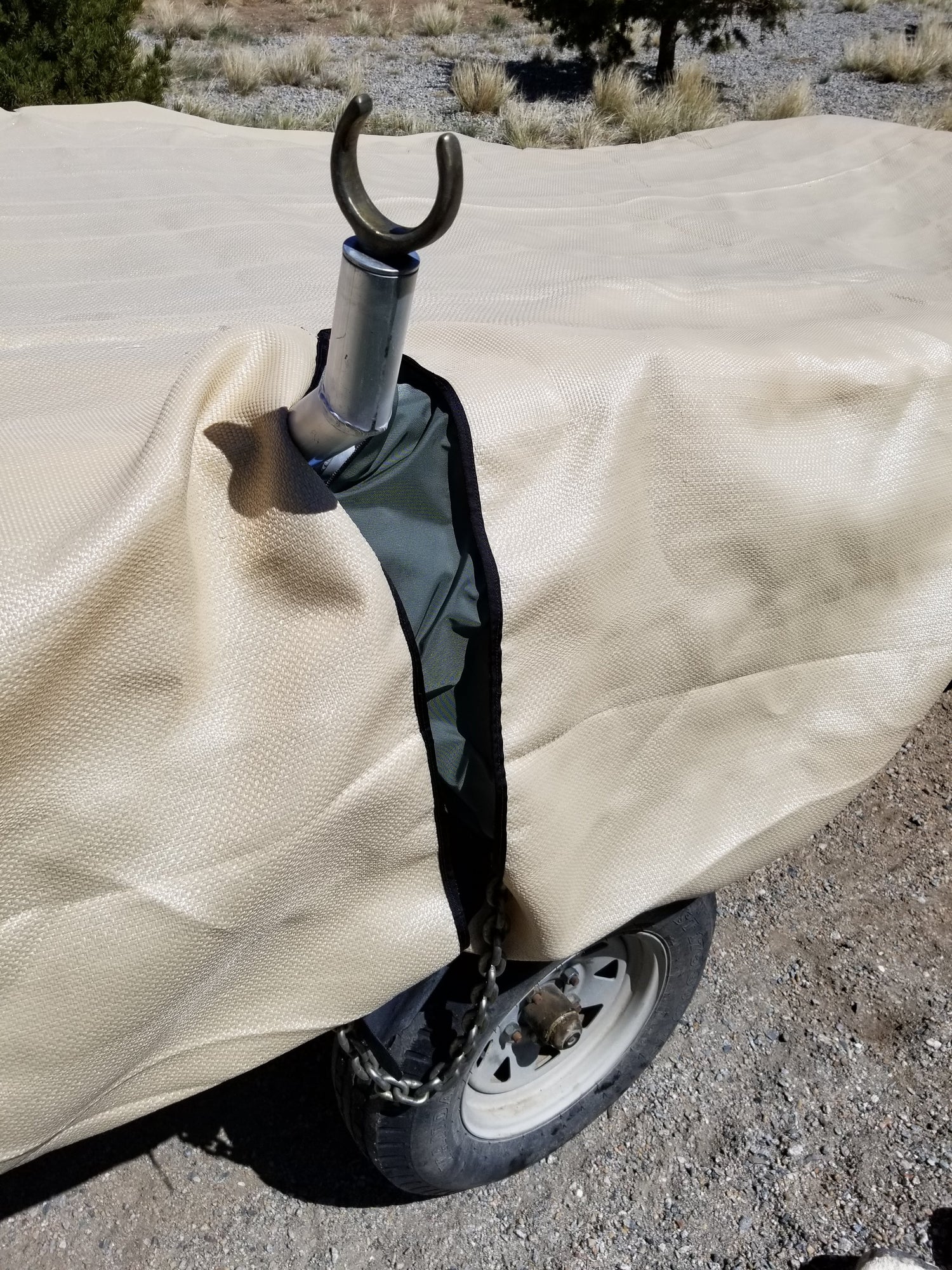 "Very pleased with this product. Great fabric. Lots of d rings. Well thought out oar tower cut outs. Fit my 16 ft RMR perfect."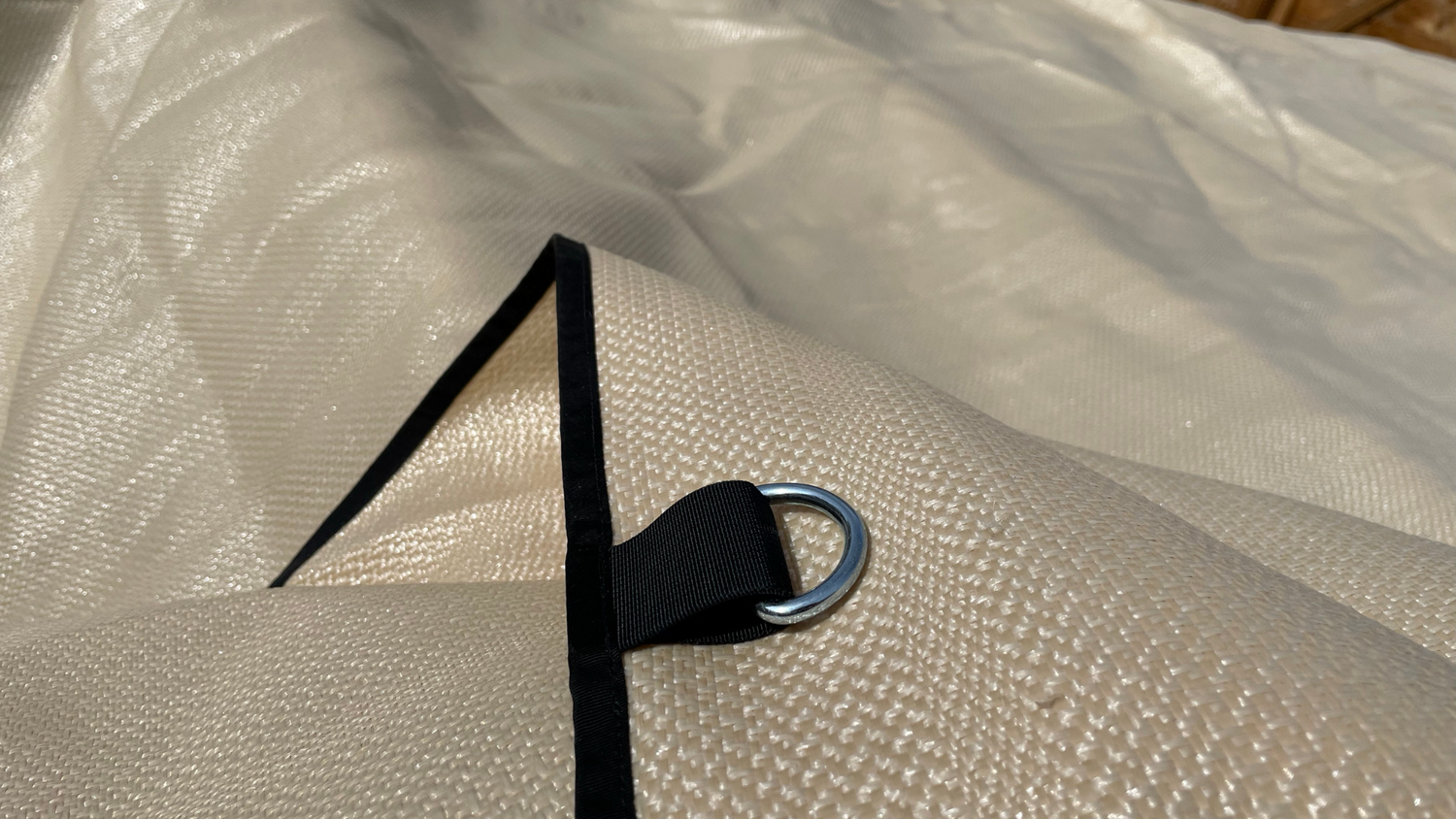 "Had a hard time finding a good cover to keep UV off my 10' PVC boat, but this one fit and was within my price range. It's super breathable and easy to tie down. ...I expect to get alot of years out if it."